UP TO 10% OFF
WE ARE ON SALE!
UP TO 10% OFF
WE ARE ON SALE!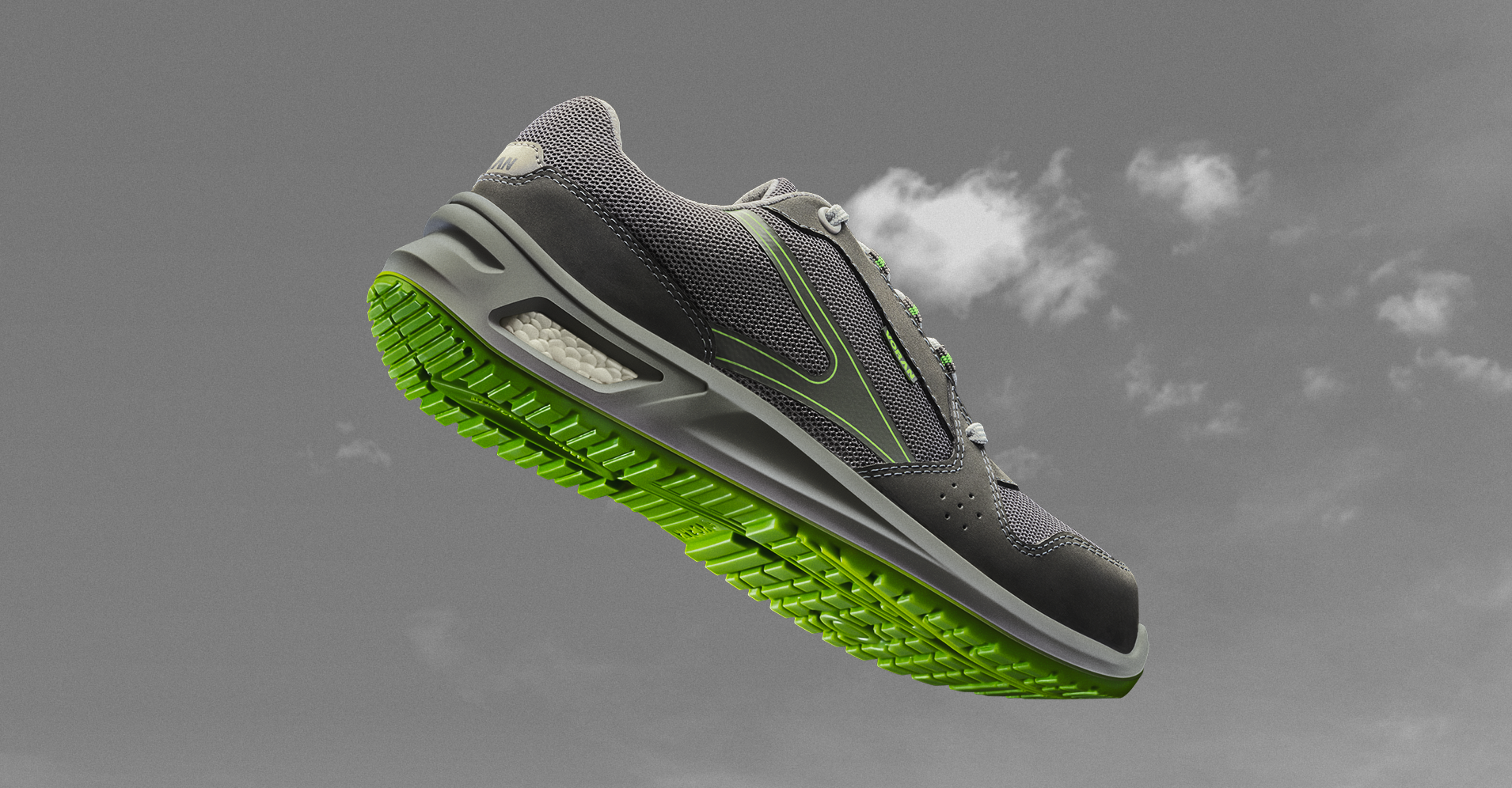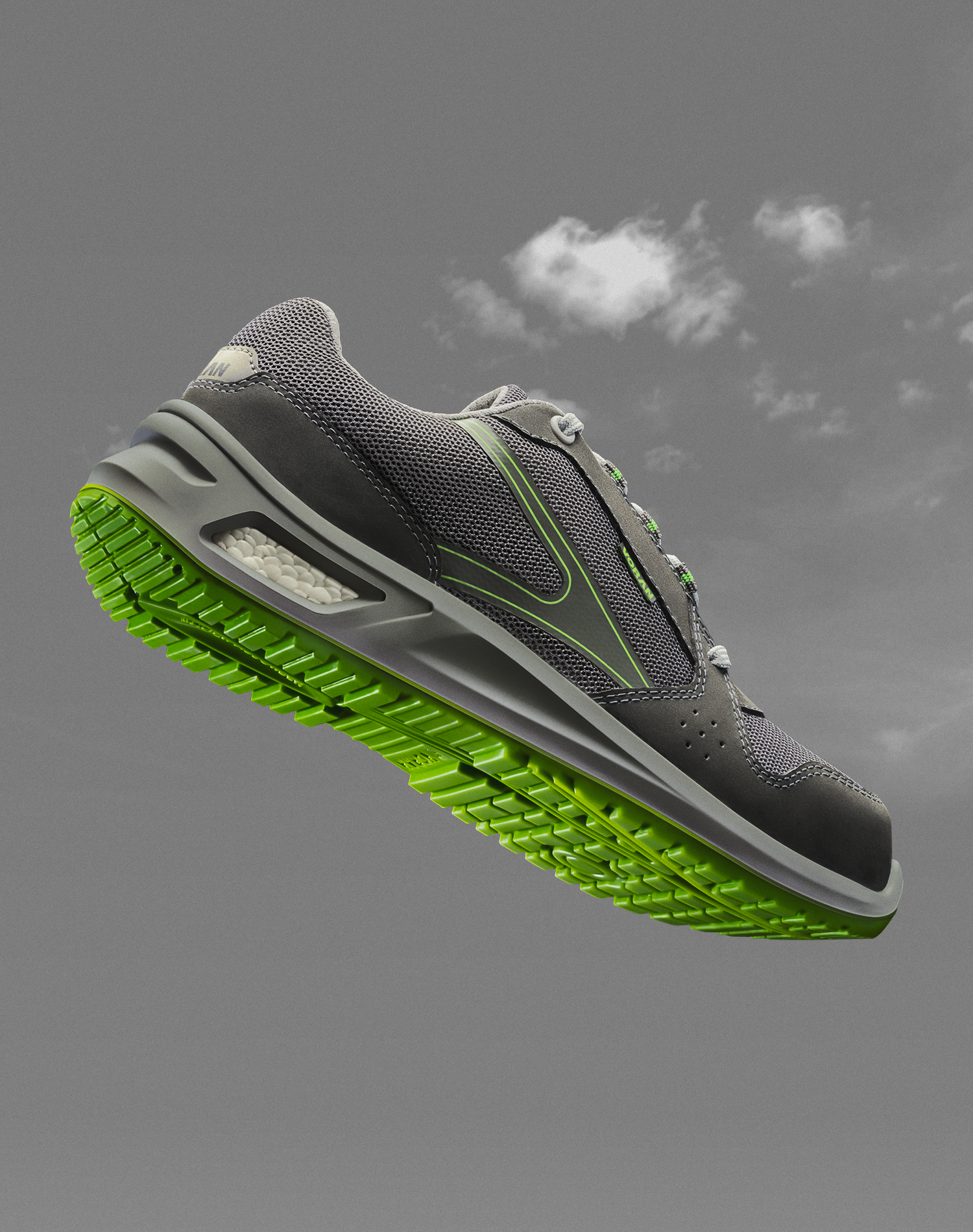 REFLEMAX
High-visibility and maximum-durability reflective material that provides additional safety in adverse weather conditions and in low-light environments.

SHOCK ABSORBER
A concave, furrowed surface shaped like a trapezoid that is located in the greatest impact area; it distributes the load in the heel evenly.
INFINERGY® BY BASF
Midsole with Infinergy® by BASF core. Made up of closed cells of high-elasticity and durable expanded thermoplastic polyurethane (E-TPU).
ALUMINUM TOE CAP
A protective toe cap made out of ultra-resistant aluminum; it is 40% lighter than the traditional steel toe caps. The lightness and nobility of aluminum, combined with a super comfortable design.
AIR MESH
Technical fabric with an alveolus-like structure that has exceptional flexibility. It facilitates air circulation, resulting in increased breathability, moisture control, and extended durability.
COMFORT 24/7
Change the stage, the comfort and style remain the same.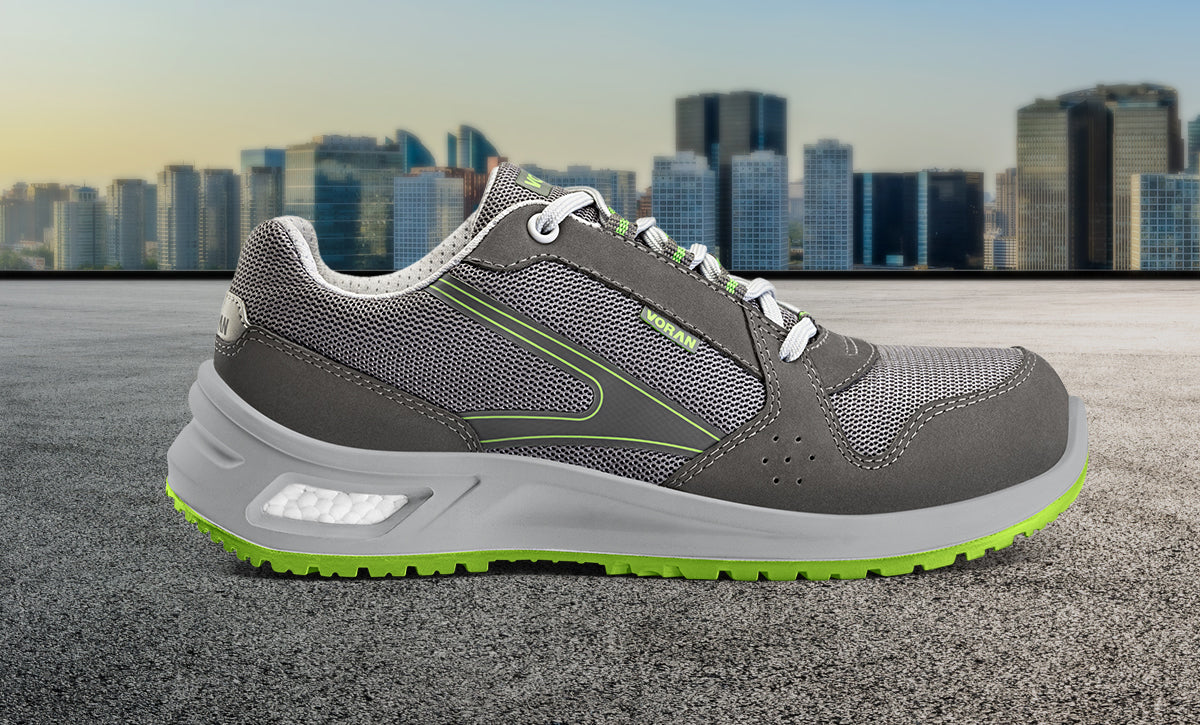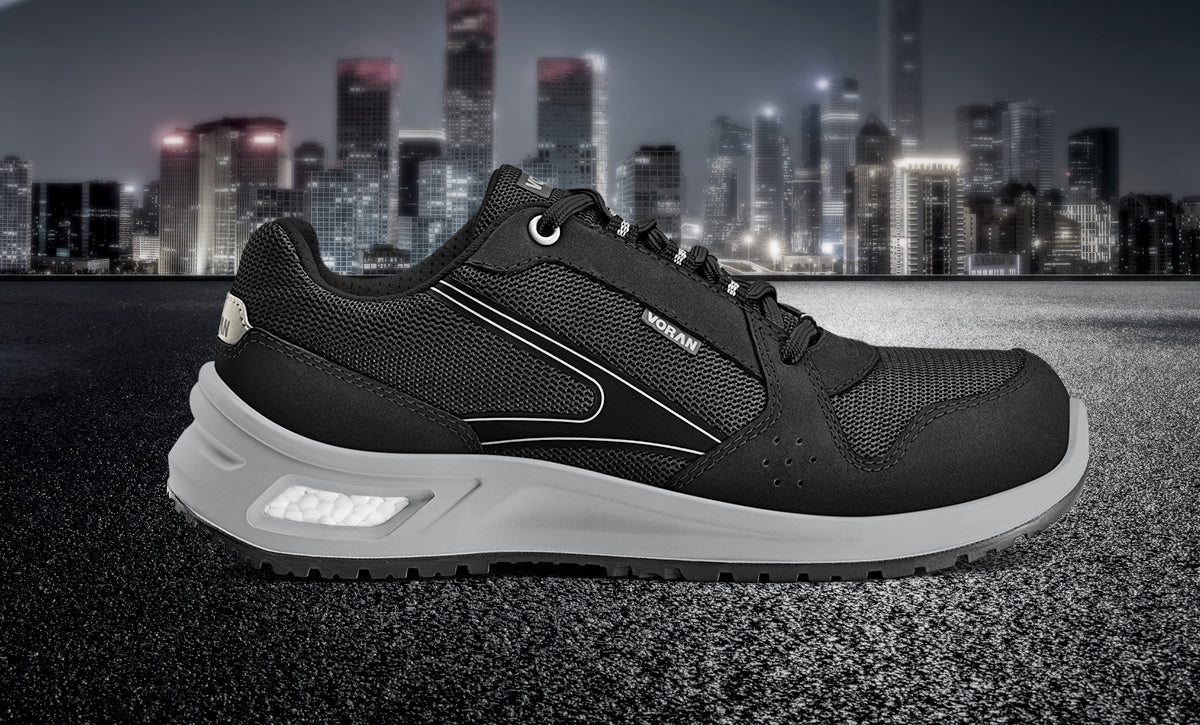 Work doesn't have to hurt
COLD INSULATION
INSULATES THE SHOE FROM THE COLD OF THE FLOOR. IT IS DESIGNED TO PREVENT THE TEMPERATURE FROM DROPPING BELOW 50ºF WHEN THE SHOE IS ON A SURFACE AT 1.4ºF FOR 30 MINUTES.
WATER RESISTANCE
DESIGNED TO KEEP WATER FROM ENTERING THE SHOE WHEN WALKING ACROSS PUDDLED AREAS (UP TO 3 CM HIGH).
ELECTRICAL HAZARD
THE ELECTRICAL HAZARD RESISTANT FOOTWEAR OUTSOLE PROVIDES A SUPPLEMENTAL FORM OF PROTECTION TO THE WEARER FROM HAZARDOUS STEP POTENTIAL WHILE STANDING ON THE GROUND.
★★★★★
EXCELLENT
"These shoes feel more like sneakers and having our first pair of comfortable, all-day safety shoes is a miracle. We all work 10+ hour shifts on concrete and in motion or standing all shift. We also love the light weight of these shoes. They are more like running shoes".
★★★★
GOOD
Use this text to share information about your brand with your customers. Describe a product, share announcements, or welcome customers to your store.