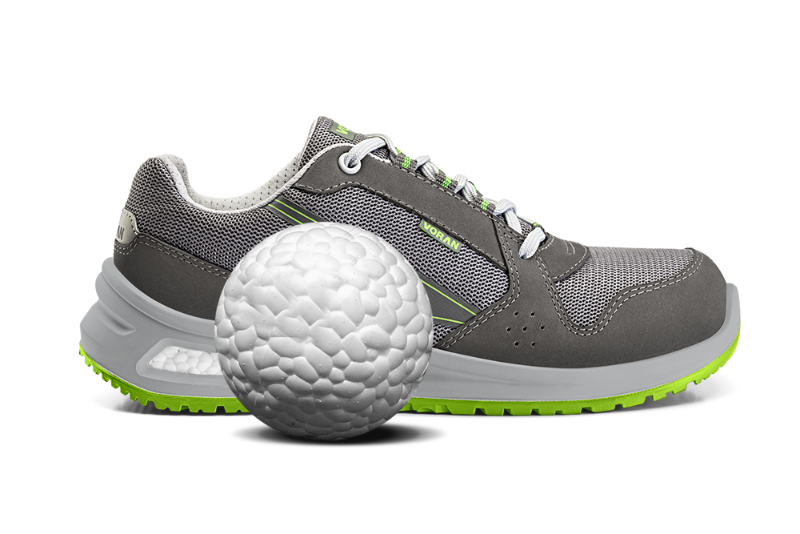 MADE WITH INFINERGY® BY BASF
Our Infinergy® by BASF midsoles have a core of closed-cell expanded thermoplastic polyurethane (E-TPU) particles that have high elasticity and durability. With over 55% energy return in every step, exceptional recuperation and cushioning, it provides additional freedom of movement and reduces fatigue.
INFINERGY® BY BASF GUARANTEES
• High elasticity
• Outstanding resiliency
• Flexibility and lightness
• Low density
• High tensile strength
• Excellent water resistance
• Resistance to temperature variation
• 55% higher rebound coefficient
"Infinergy®'s cushioning saves energy much better than a traditional sole, guaranteeing lightness, freedom of movement, fatigue reduction, and prevention of musculoskeletal disorders"
INFINERGY® STORES ENERGY TO RETURN
A concentration of technology that reinvents traditional cushioning–dynamic cushioning. Soft and dynamic cushioning that returns positive energy to the user. Energy is stored as the foot hits the ground and is returned through the sole as the foot lifts up, pushing the foot forward. Excellent long-term resilience even when exposed to constant stress. Unlike traditional foams, Infinergy® still retains its elastic memory whilst withstanding warmer temperatures of +40°C, or colder temperatures of -20°C.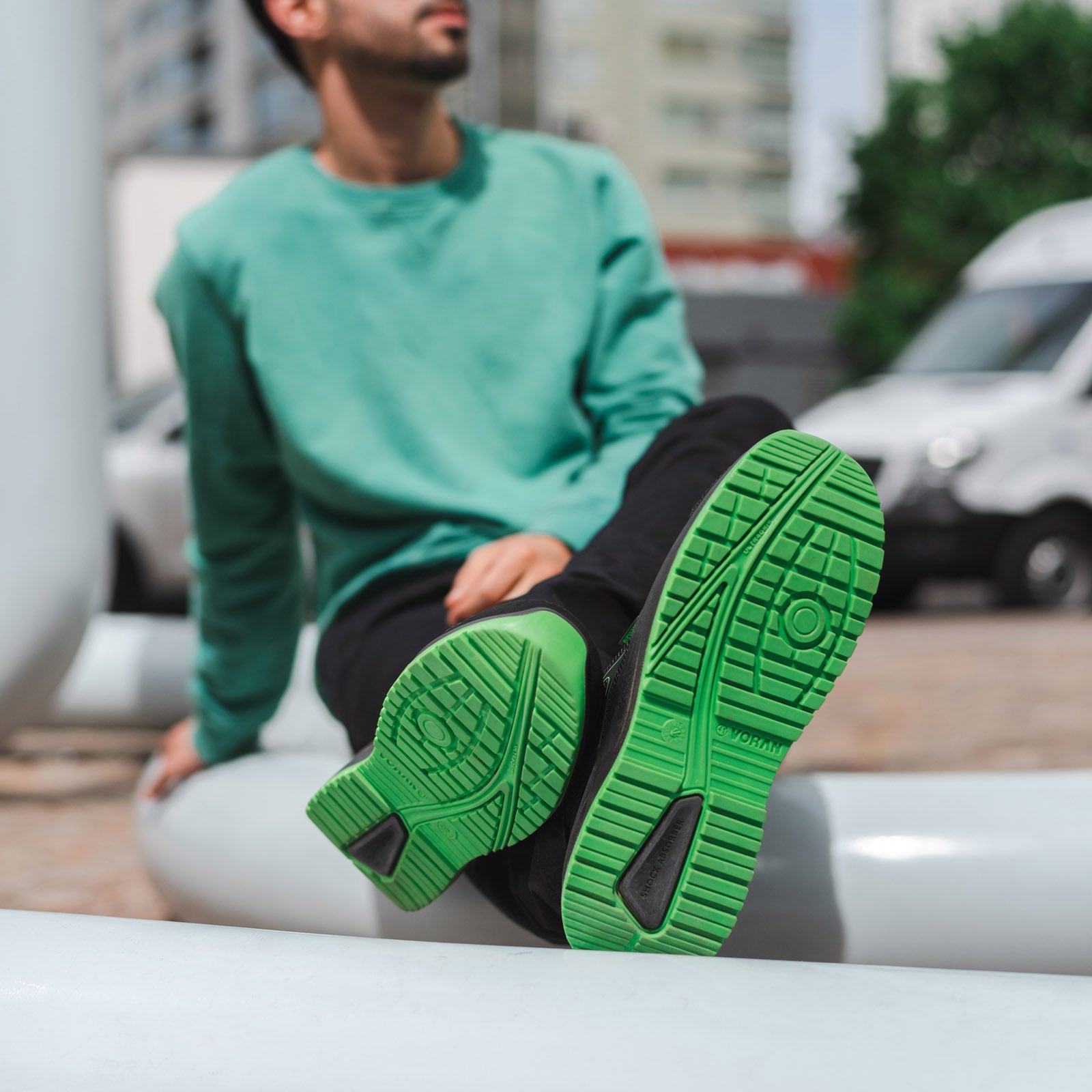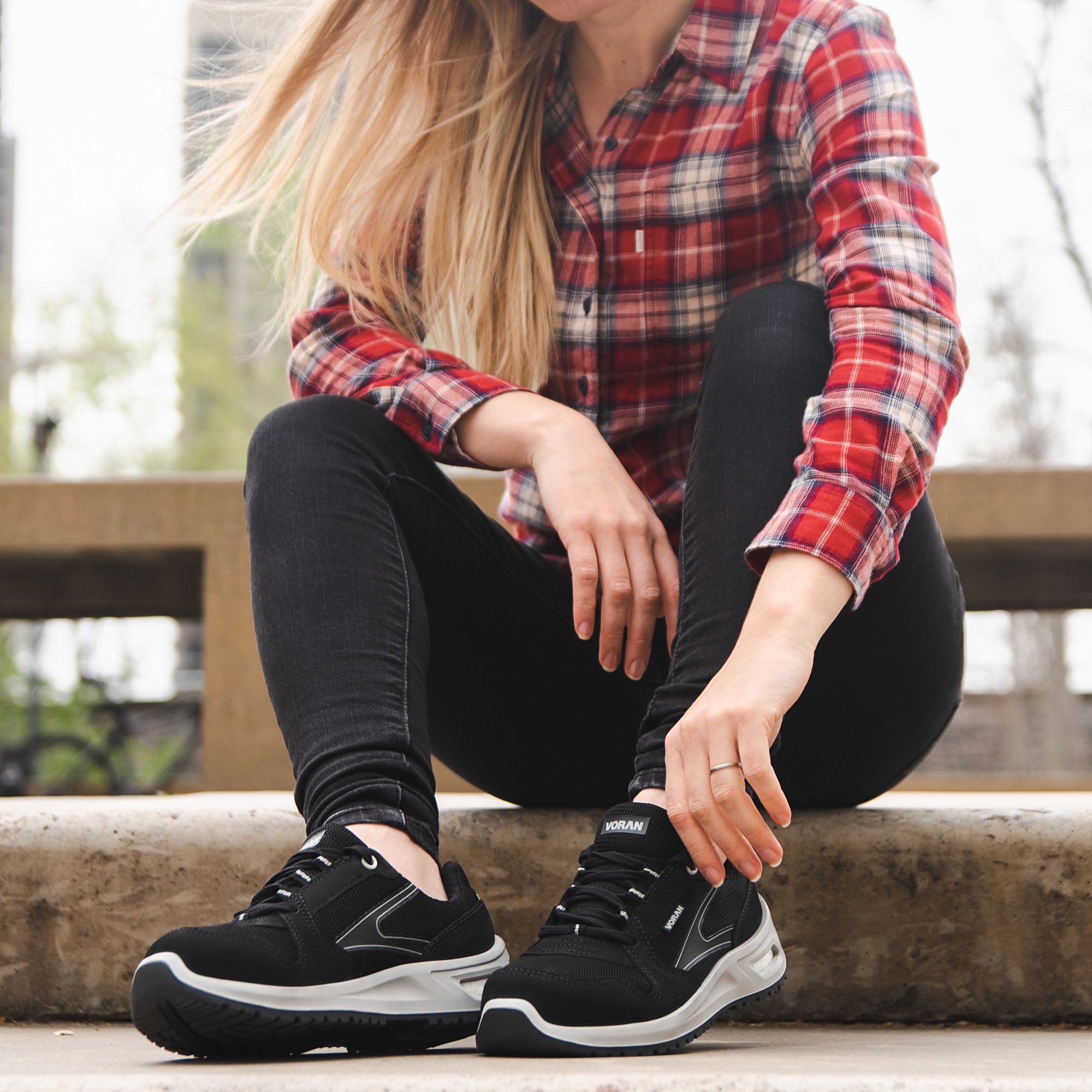 ★★★★★
Sneaker-like safety shoes for long shifts
These shoes feel more like sneakers and having our first pair of comfortable, all-day safety shoes is a miracle. We all work 10+ hour shifts on concrete and in motion or standing all shift. We also love the light weight of these shoes. They are more like running shoes.
★★★★★
Goodbye to fatigued feet
Voran Energy makes my feet less tired at the end of the day.
★★★★★
Unmatched comfort
I bought this pair of shoes 3 months ago and I can definitely tell you that so far they are the most comfortable shoes, I will definitely buy them again.
★★★★★
No more pain 
Very comfortable and lightweight, recommendable, thanks to this shoe I no longer feel heel pain.
REFLEMAX
High-visibility and maximum-durability reflective material that provides additional safety in adverse weather conditions and in low-light environments.
INFINERGY® BY BASF
Midsole with Infinergy® by BASF core. Made up of closed cells of high-elasticity and durable expanded thermoplastic polyurethane (E-TPU).
ULTRAGRIP SOLE
The incorporation of state-of-the-art Elastopan® Grip by BASF PU footwear systems to the insole provides 30% additional grip, ensuring maximum safety
with unmatched flexibility and comfort.
ULTRALIGHT PU
The Elastopan® Light Safe by BASF PU midsole is 40% lighter than a standard PU system. Elegant design at a lower weight.
Maximum lightness, exceptional comfort and outstanding durability.
COMFORT 24/7
Change the stage, the comfort and style remain the same.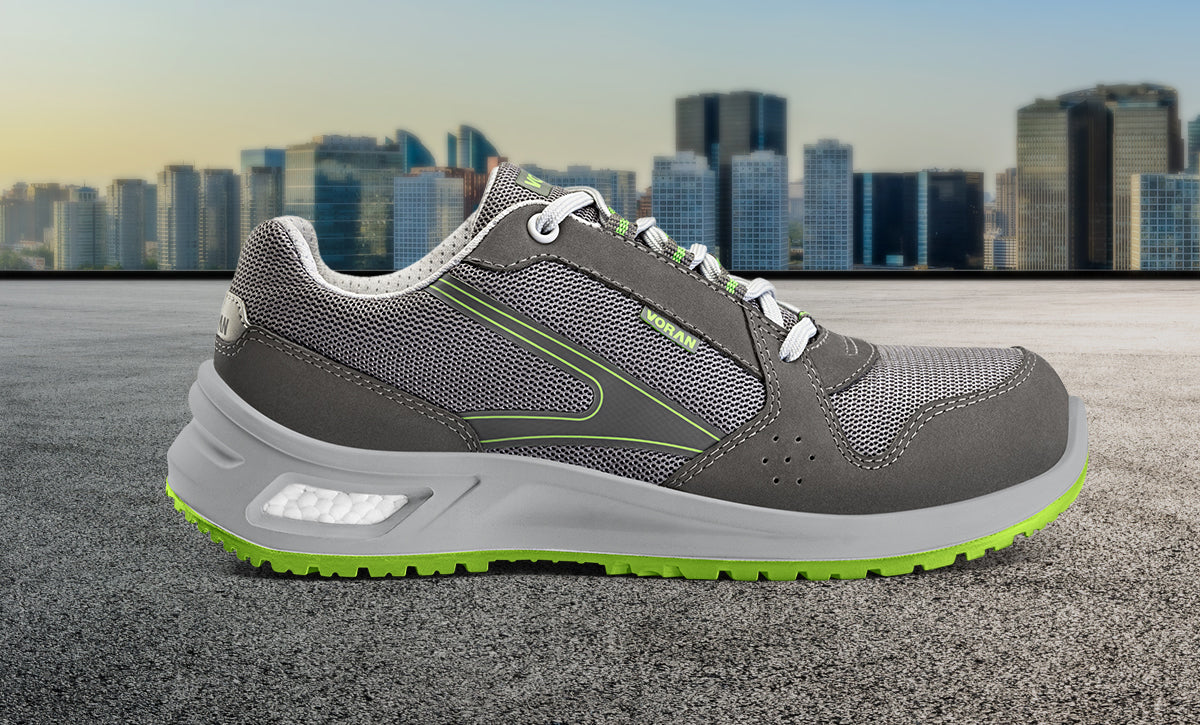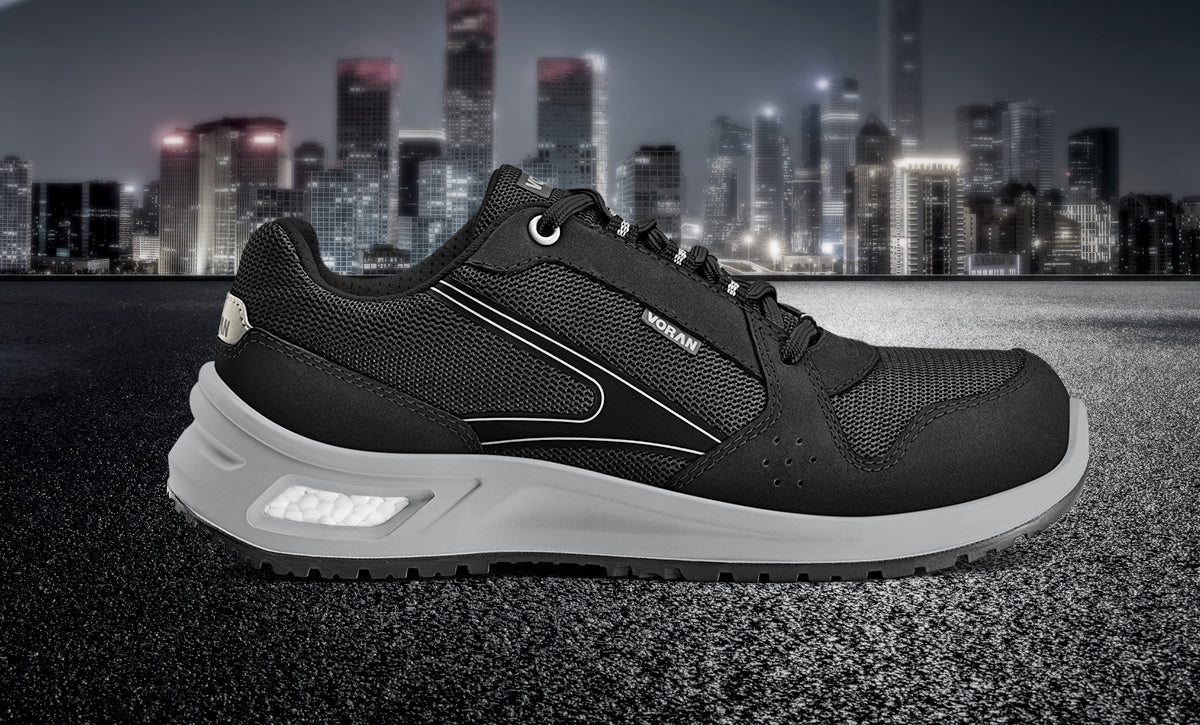 Work doesn't have to hurt